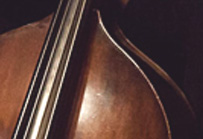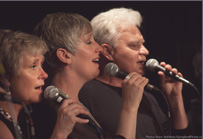 The Offbeats Vocal
Jazz Ensemble
Seattle Metropolitan Singers
This project was supported, in part,
by an award from 4Culture.
Check out our calendar of events below!
THE OFFBEATS VOCAL JAZZ ENSEMBLE
Led by acclaimed Seattle jazz vocalist, Kelley Johnson, the Offbeats perform a variety of styles, including swing, bebop, Latin and contemporary. Read more.
THE SEATTLE METROPOLITAN SINGERS
Specifically designed for women, and directed by Allan J. Andrews, the Seattle Metropolitan Singers perform different styles of choral arrangements for SSAA voices. While the primary focus is ensemble singing, small group and solo opportunities are an integral part of the Met experience. Read more.
THANK YOU TO THIS YEAR'S SPONSORS!